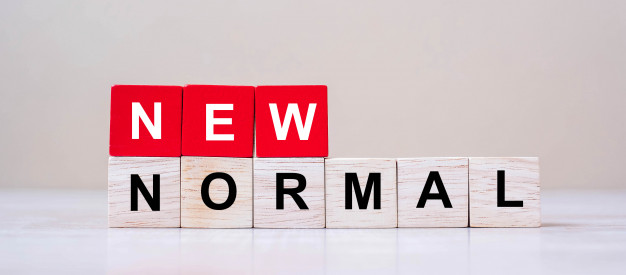 In the New Normal, what is everyday life like?  How is it affecting us, both mentally and physically, as human beings?
We're over six months into the pandemic here in the UK, and we're still none the wiser as to what's going to happen.
Lockdown 2.0
The country is readjusting to Lockdown 2.0, with new precautionary measures in place. As a society, it's necessarily down to us to minimise the spread of this highly infectious disease while we safeguard the groups most at risk.
Extra Anxiety
For those of us already struggling with anxiety, the wearing of a protective face mask presents a unique challenge. It's warm, harder to breathe, and feels restricting. It acts as a constant reminder of the situation, being in the midst of this global pandemic. It's compounded further by the uncertainty that lies ahead. It's hard to communicate, you can't see people's expressions and it can feel odd, distancing and sometimes threatening.
For everyone struggling with the New Normal, this safety essential precaution just adds to the stress of living with the pandemic.
Protective Face Masks
The area of the face covered by the mask is very sensitive to heat, so an increased temperature here can affect the rest of the body. The physiological factors of anxiety come into play, with a racing heartbeat, quickened breathing and a sense of claustrophobia. It can soon become a challenging and emotional situation.
For many people any discomfort soon diminishes as they adapt to wearing a mask. For anyone with anxiety, however, it is something which needs management.
How Hypnotherapy Will Help
If you are struggling with any anxieties or issues during this difficult time, please do get in touch.  The treatment plan that I offer can help you to create your own calm.  Hypnotherapy is an empowering way to soothe the symptoms of fear, anxiety and claustrophobia.  If you'd rather not have in-person or online sessions, I have recorded a general hypnotherapy script for mask phobia / anxiety. The recording is available to purchase for £20; I can also provide bespoke recordings for the same cost as an in-person session.
Whichever delivery method you choose, you can learn to shift your thoughts in order to develop resilience during these challenging times. I'll show you practical strategies to help you cope with mask-wearing and distance yourself from fear.
Jamie Tregurtha, 29th October 2020
Links –
https://www.leedshealing.co.uk/bespoke-hypnotherapy-recordings/
https://happiful.com/how-to-manage-anxiety-over-returning-to-the-new-normal/
Body Scan — Guided Relaxation (20 minutes)
Woodland Meditation (10 minutes)