Become a City & Guilds Qualified Reflexologist
Firstly, and most importantly, Reflexology is not a 'beauty therapy'. Qualifying as a Clinical Reflexologist involves in-depth study of anatomy, physiology and pathology as well as hands-on practice of the many different reflexology techniques.  It's not something that can be learned in a weekend or online, despite the increasing availability of these type of courses.
Reflexology involves massaging and applying pressure to specific points of the feet and/or hands (usually the feet). It's thought to work through a connection between points in those areas (reflexes) and all of the organs and systems of the body. It's hypothesised that it helps the body to re-balance and improve its level of well-being by boosting the body's own healing reactions.
I have teamed up with Phoenix Holistic & Complementary Therapy Training to offer City & Guilds Level 3 Professional Reflexology training at The Old Surgery in Meanwood on Fridays and Sundays.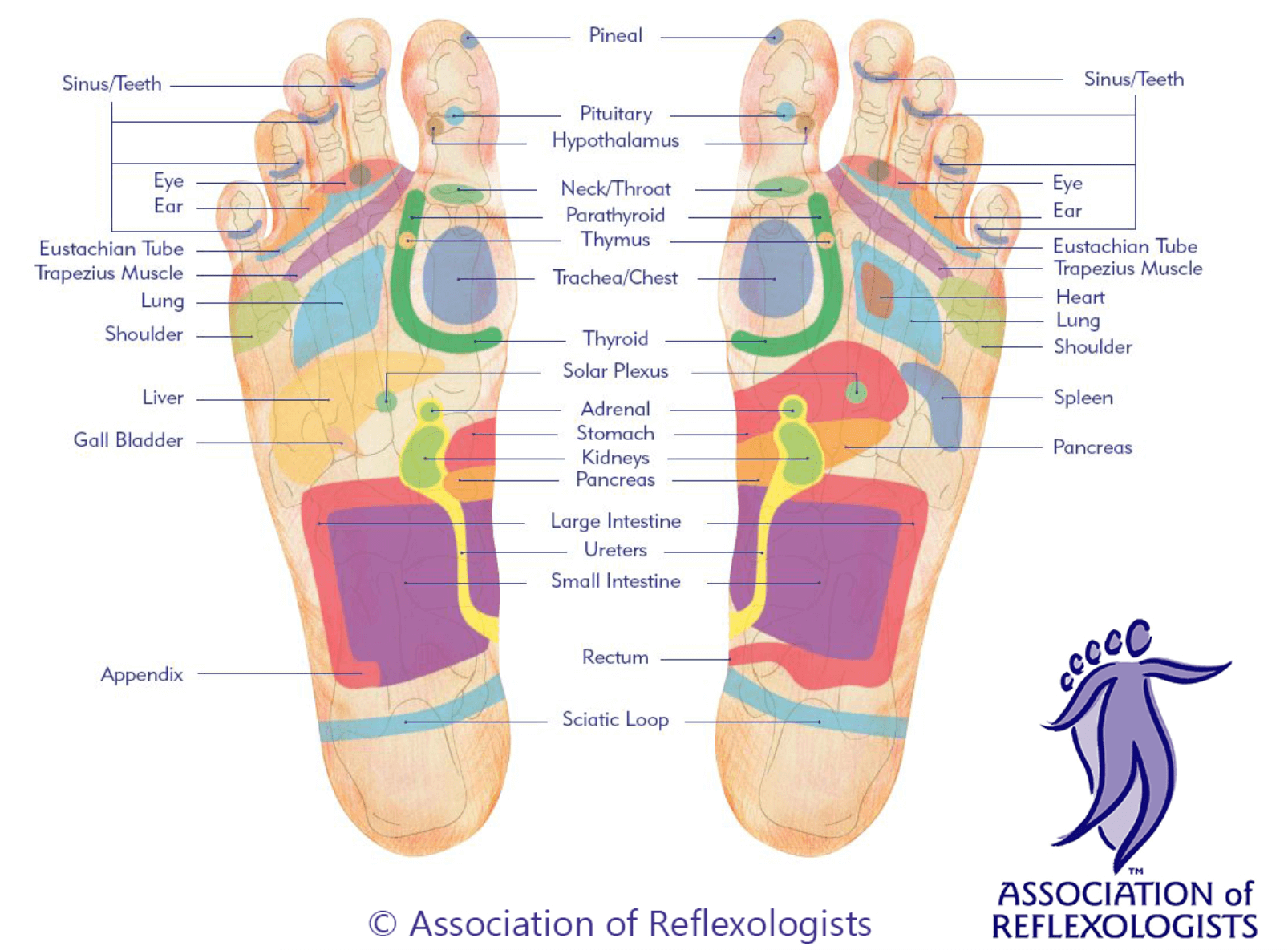 Although its origins can be found in many ancient civilisations, reflexology as we know it today is a relatively new therapy, having been developed by a nurse and physiotherapist called Eunice Ingham in the 1930s and 1940s.
Eunice discovered that pressure applied to specific reflex points on the feet could help to relieve pain. She went on to publish her findings in two well-known books, "Stories the feet can tell"(1938) and "Stories the feet have told"(1963). Her theories and foot maps are still studied today and form much of the basis of contemporary reflexology. She later became recognised as "The Mother of Modern Reflexology".