Sue Haynes full-time complementary therapist since 2004
Tel
: 

07884 432214
I've been a full-time complementary therapist since 2004, and in that time have worked with hundreds of people looking to effect positive change in their lives. For years I worked in the corporate world but the stress of office life, combined with a long commute, started to affect my health. I began my well-being journey by having massages to soothe my aching body, and then I decided to give reflexology a go because my therapist told me that it would be of even more therapeutic benefit. Over time my health was restored and my experience inspired me to train as a therapist myself.
Over the years I've worked with clients from all walks of life including doctors, nurses, other therapists, teachers, recruitment consultants and an array of other professions.
I believe it's important that when you come to me for treatment you're confident that I'm experienced, well qualified and up-to-date with the latest developments in my field. With this in mind I place a lot of emphasis on learning and development. Ongoing professional development is also a prerequisite of membership of the Association of Reflexologists and the CNHC.
Since obtaining my Association of Reflexologists diploma in 2003 I have qualified as an Advanced Reflexologist (ART), Vertical Reflex Therapist (VRT) and RLD practitioner and I also have a Diploma in preconception and maternity reflexology from the London School of Reflexology. I have trained with some of the leading reflexologists in the world, including Tony Porter, Lynne Booth and Jan Williamson.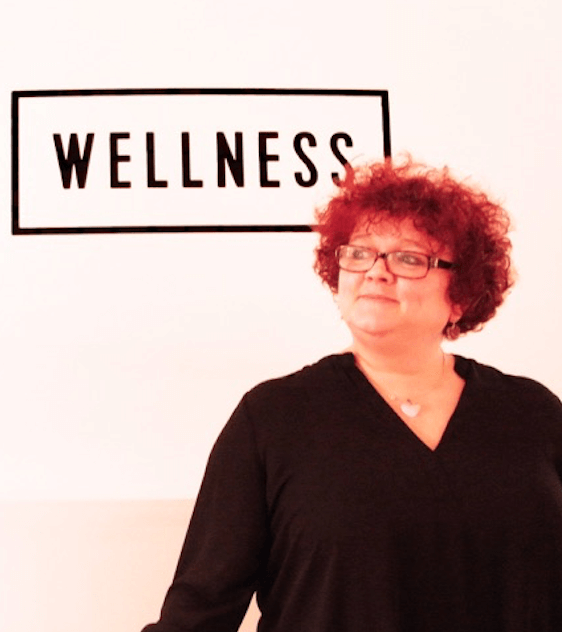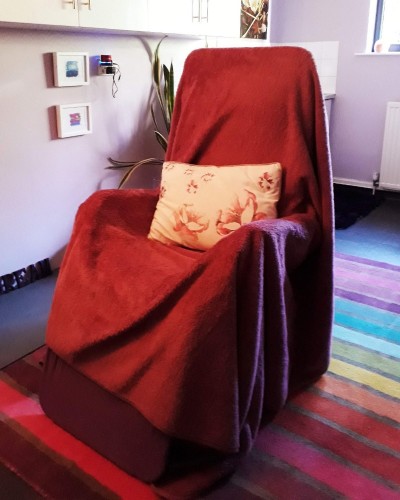 My Reiki Master – Practitioner training was with Dr Robert Maida, a former medical doctor.
I am registered with the Government recognised Complementary and Natural Healthcare Council (CNHC) for Reflexology and am a full member of the Association of Reflexologists.
Having spent years running clinics from home and various therapy centres across Leeds, as well as being a mobile therapist, I took the step of consolidating in 2017.  In May 2018 my dream of co-creating a therapist-led healing space was realised when Georgia Cooper and I took over The Old Surgery in Meanwood.
On a more personal level I share my home with my partner Jamie; a fantastic photographer and artist (I may be a little biased!) whose day job is working for Norman Records. As you can imagine our home is filled with music, as well as our two cats Bonz and Tweak. We are both fans of the arts, especially live music.
In 2014 I became a volunteer director of In Touch Massage and Holistic Therapies CIC. Although I no longer provide treatments at In Touch, I'm still very much involved through my directorship. In Touch is a non-profit company with a mission to make complementary therapies available to all, regardless of their circumstances.  Although we have had to rely on funding in the past for our Access to Health and Healing (AHH) refugee and asylum seeker project (this video was made for our Crowdfunding appeal the year before last), I'm delighted to say that this project is currently self-funding. Last year we were awarded a grant by the Big Lottery Fund to widen our scope and provide free complementary healthcare to many more of those affected by poverty in LS6, 7, 8 and 9. The project aims to improve the health and well-being of residents within this community, and works with people on a low income and in receipt of benefits.
My Clinic
The Old Surgery   4a Green Road   Meanwood   Leeds   LS6 4JP
To view the conditions I specialise in